Thanks for a sunny August 19th 2023 and welcome back August 17th 2023
This is a different running event, where you and your friends can run the same day choosing four distances. You can run 5.5 km around one lake, or the neighbouring lake at 10.5 km. Or four lakes, that makes it 21 km. All six lakes is a full marathon. You will run on both trails and small forest roads. Compared to most trail races our race is easy, compared to a most road race it is slightly more challenging. We expect about 800 runners in total, about 200 for the marathon.
Registration
for 2024 is open. Register before December 1 to avoid higher prices.
Run marathon in Sweden – forests and lakes
The location of the event, Fjällnora, is an isthmus between two of the lakes. Here you will find the most popular beach around Uppsala. So you can choose any distance – 5, 10, 21 or 42 km – and celebrate your finish with a well deserved swim in the lake.
Please note that this is a race for everybody, there are no prize money nor special service for elite runners.

The idea
It is more fun to run around something, and doing one lap. And what is more nice than running around a lake, and finish with a jump right in the blue? The lakes east of Uppsala make up for the magic combination of 5, 10, 21 and 42 kilometers.
One of our founders tried a six lake run last winter. The GPS stated 42,2 km. Not more, nor less than a full marathon! He had earlier noted that the distances around four lakes completed a half marathon. The too neighbouring lakes are just over a 10 km run and a 5 km run. At the center of the courses there the best beach in the area, with café, parking etc.
6 lakes – the short version
Register here. Start and finish is on the same place, Fjällnora, 15 km east of Uppsala, with four separate starts on Saturday:
.
Environmental running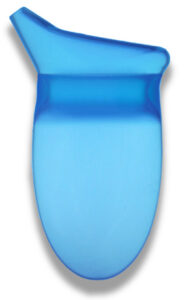 Running is a lovely way of enjoying nature – not spoiling it. So we keep our paths clean. Instead of disposable cups we will give you a multi-use cup, a Hydrapouch. T-shirts are optional and you will find a lot less merchandise, and much more experiences in our race.
Forest, lakes and a steam train
The shortest (5,5 km) is a beautiful forest run around the lake Ramsen. All other distances are mostly flat. Mainly on small roads through forest or rural areas. You will se a typical part of the region of Uppland, including glimpses of the lakes. You will see the century old summer houses of Marielund and cross the tracks of the steam train Lennakatten. But beware – the train is on duty, cross the tracks with care. Please find detailed course descriptions here.

Getting here – free bus
Fjällnora is located 15 km east of Uppsala. Uppsala is easily reached with train from Arlanda airport (20 minutes) or Stockholm (40 minutes).
There are free direct buses from Uppsala central station, please find further info here. The buses run on fossil-free fuel. There are a plenty of parking lots if you come by car (preferable a fossil free version).